Grumpy Fuckers across the world are demanding that social distancing rules should remain in place so that they don't have to talk to anyone in the future.
Grumpy Fuckers have been quietly pleased with the social distancing rules as it has meant that they can keep the fuck away from other fuckers.
Gary TwoSheds, President of the Worldwide Grumpy Fuckers Association said:
"I've been more than happy with not having to speak to anyone. It's saved me having to cross the road whenever I see anyone I know. The social distancing rules have been a blessing in disguise because it's meant that I've been able to stay indoors and not go out and see anyone. I know that all the members of the association feel exactly the same so we are demanding that these measures are put in place permanently. Then we never have to speak to anyone ever. Perfect."
Social distancing has been put in place in many parts of the world but the Worldwide Grumpy Fuckers Association said that they'd like to see the restrictions put in place globally.
"I'd like to go on holiday and not have to small talk with any fuckers while I'm there," added Gary.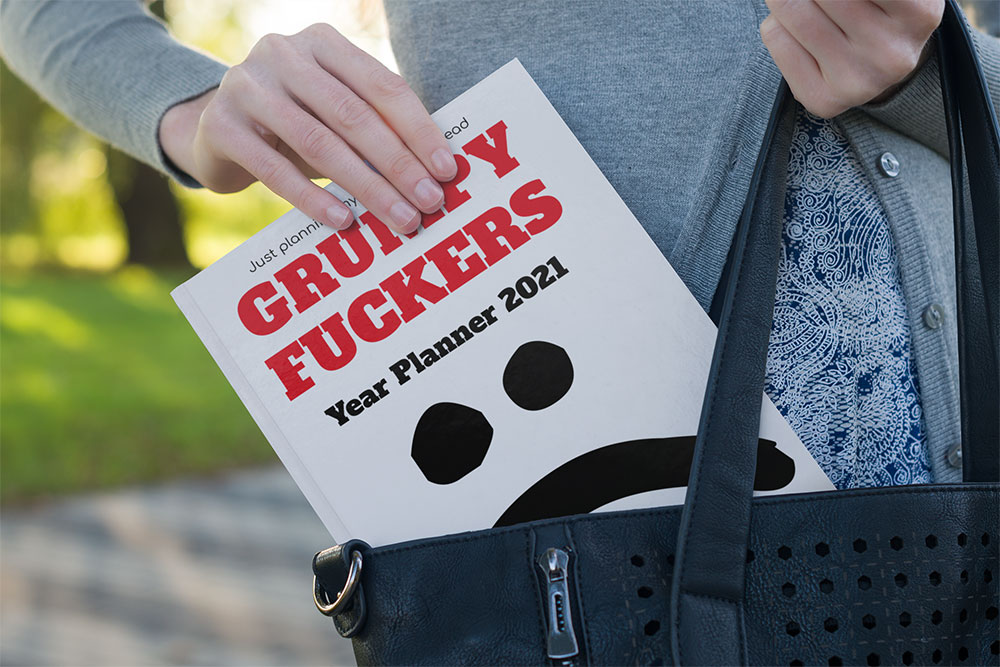 Has your 2020 been a bit shit? Plan a better year with our 2021 Year Planner. Click here or on the image to get yours